What has four legs, looks like a bewildered ottoman, and fixes carbon like crazy!?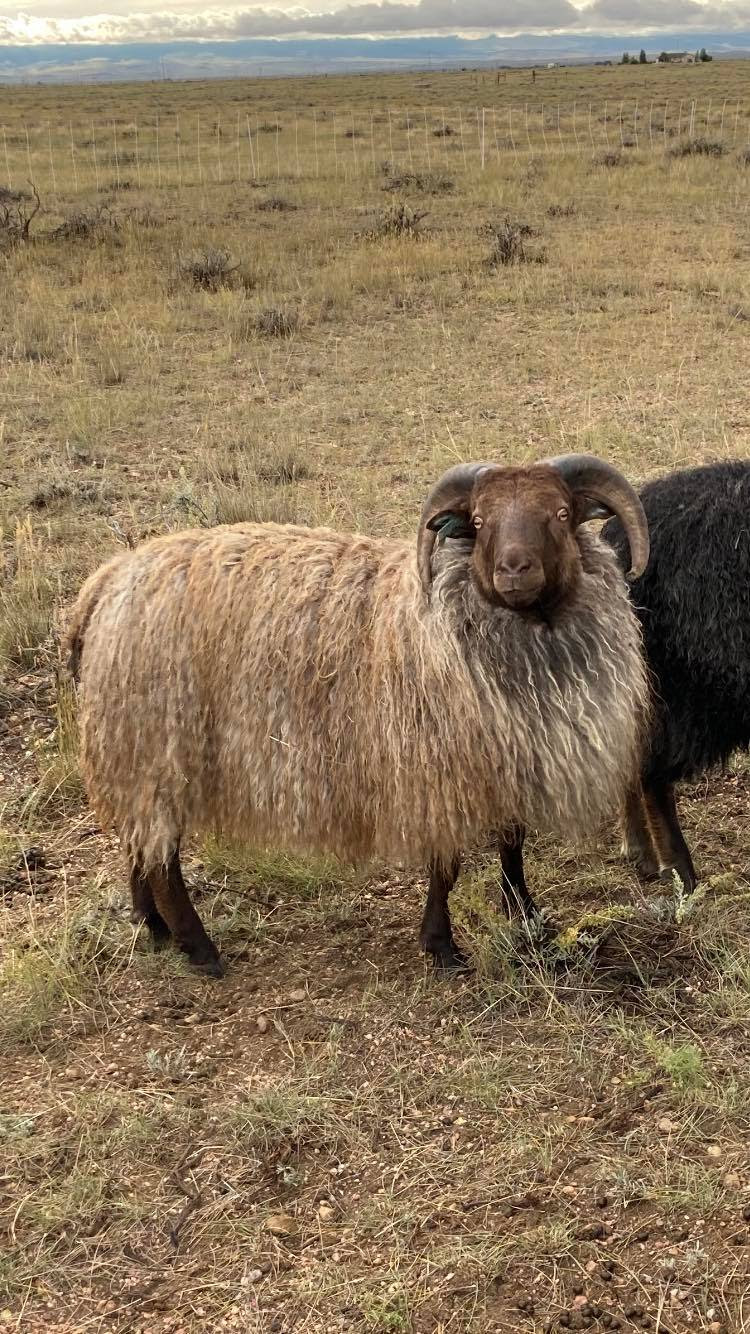 ​
A sheep of course!
Why am I obsessed with sheep... and silly sheep jokes?
Because sheep do so many amazing things!
They produce meat, milk, clothing, mulch, beautiful skulls, pre-pelleted fertilizer, they control weeds, they have been
scientifically proven to make people feel more peaceful
, and more, all by just doing what they love; cruising the worlds pastures and rangelands in all kinds of weather, drinking water, and feasting on wide variety of vegetation!
I wish I could be that cool, but for now I'll just have to settle with being these cool animals' shepherdess...
​
Because the animals we are lucky to be around are so neat, we have a lot to offer from our community of farms when Fall comes around.
I want to make sure you are aware of these Fall offerings from Taste of the Wind and our partners.
Sheepskin Natural Tanning Course
Have you ever wanted to learn how to tan a hide?
I teach a
self-paced online course on brain/fat/egg tanning
every fall and I provide the hide, (if you want one from our sheep they are available for purchase and I will mail it to you on salt), videos, and a guide that I wrote to help walk you through the process. I also make myself available to answer questions and help troubleshoot any challenges that pop-up along the way. Locals are welcome to come try out my tools and ask questions in person as well.
This course starts October 1st, hides ship out/are delivered at the end of the month, and the course is offered as a $15 monthly subscription and you can cancel whenever you are finished.
​
---
Felted Pelts (Wool Rugs) and Tanned Sheep Hides- Now Accepting Holiday Pre-Orders
​
I am finally caught up on wool rug/felted pelt orders, so I am opening up rug deposits for folks who may want one of these as a gift for someone else or to help warm their own house, fix carbon, and ultimately contribute back to the carbon cycle as natural fertilizer one day.
Unlike hides, felted pelts are easier to have around pets because they do not have the skin on (to some dogs, hides are basically a giant chew toy with fluff on one side). They are easy to wash, lightweight, durable, and a beautiful addition to your home!
When you place a deposit, you will get to pick out a color and I will give you an estimate on fulfillment, and updates until I ship it to your destination of choice.
Reserve your Handmade Felted Pelt/Rug
HERE
.
​
If you would like to reserve a hand-tanned sheep hide (with the skin on the back instead of felt)
reply to this email
. I will only have a couple of these available this year.
---
Fall Beef Shares

 
are coming right up!
It has been a great growing season and we have a few beef shares ready to fill your freezer starting in October!
View pricing and reserve your 1/8, 1/4, 1/2, or whole, fall beef
HERE
.
​
---
Fall Lamb Shares
I'm sold out of Taste of the Wind lamb for 2023, but a family I work closely with, the Storey's in Laramie, have a large batch of Fall lambs that are very nice, big, and finished on green grass!
​
These lambs are Dorper-Katahdin crosses which are known for their mild flavor and buttery texture.
We are going to host a Harvest-Your-Own Lamb Event on October 28th, at the farm, which is just a couple minutes south of Laramie.
It is sure to be a great day full of camaraderie, learning, elbow-grease, and freezer filling.
We will have an outdoor harvesting station set up and will be there to assist to keep things efficient, clean, and stress-free.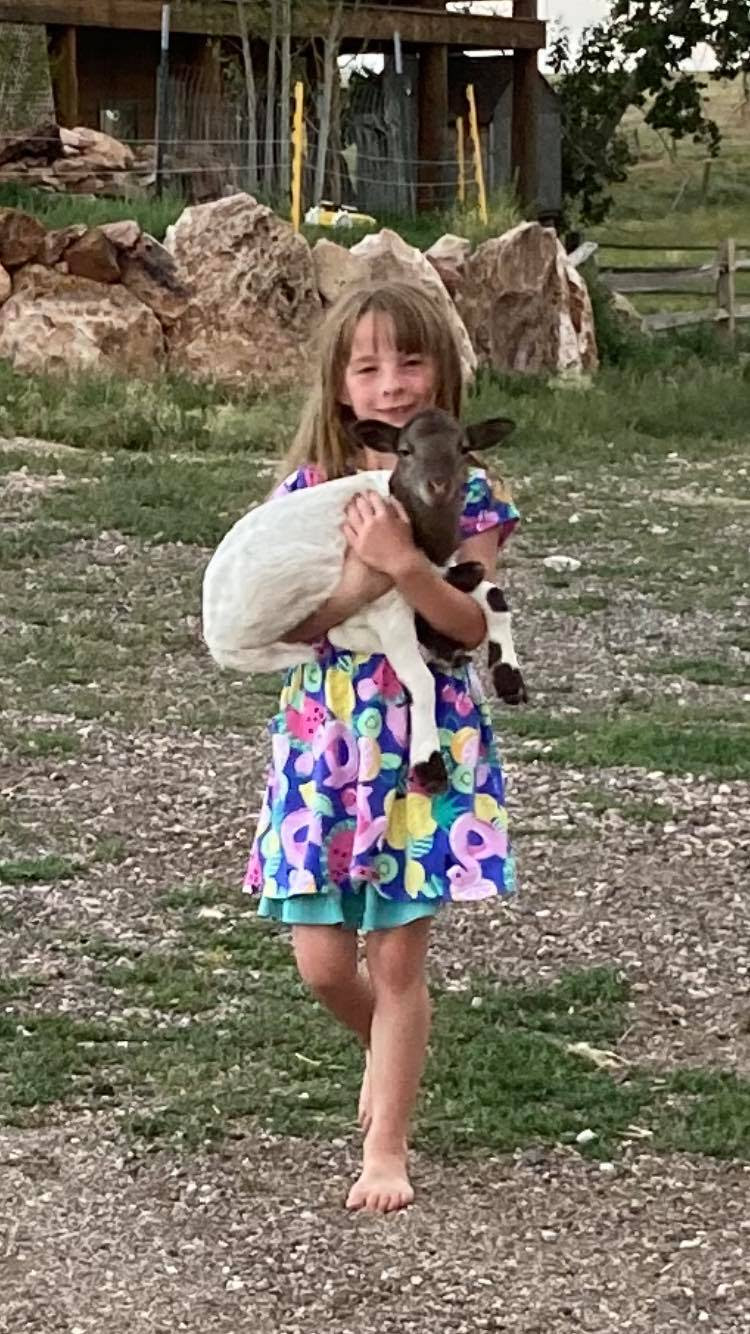 ​
The Storey Farm Kids keep telling me how excited they are for sheep processing day- it's quite the event!
When you place your deposit, I'll send you some info, like materials to bring, what to expect, and how to properly treat your meat to keep it cool, clean, and yield the best tasting and highest-quality product for your family.
Fall Chickens
Chickens will be fulfilled in the order that deposits were placed, and my CSA members will also have priority on fall chickens in their Farm Share Boxes.
I, most likely, will not have extras due to the tornado that came through our place this growing season, but email list subscribers will be the first to know if we do have some available for purchase this fall.
I will be reaching out to folks who placed deposits to let them know when chickens will be ready. If you want yours kept fresh and not frozen please let me know!
​
---
Fall Recharge
I will be taking my annual break from procuring food in October, for hunting season.
If you want to continue to receive milk and/or eggs during this time
reply to this email
and I will get you set up with some local producers who can keep your groceries coming!
​
---
Fall Deliveries will start up in November.
If we have a lot of customers sign up for weekly deliveries, we may need to switch to a local pickup location. I have been talking to a few local producers and we are thinking about setting up at
Bond's Brewery on Friday afternoons
, so you can get a few different things all in the same place, like fresh bread, raw dairy, meat, eggs, produce, and locally-brewed beer etc.
Reply to this email with your cell phone number
to get on my text-group for weekly order prompts, so you don't miss out on your chance to get fresh groceries delivered to you every week through the winter from local farms in our area.
---
What I'm Bringing to the Farmer's Market this Week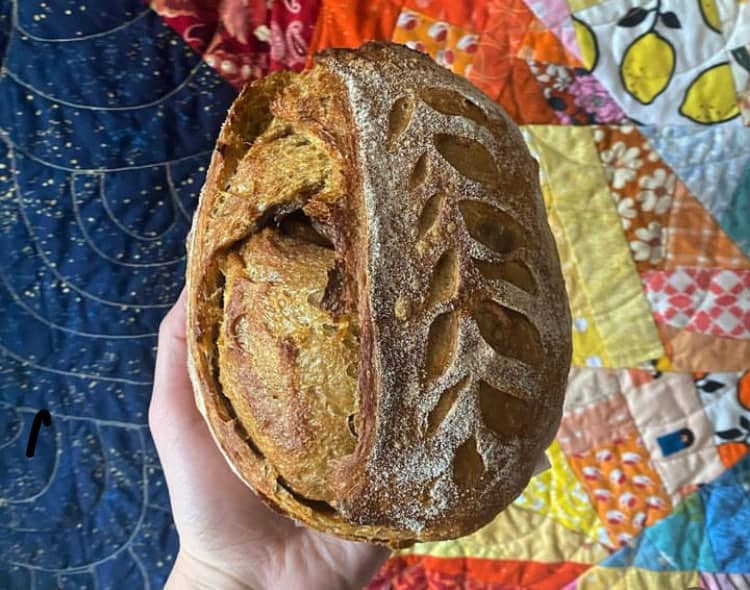 ​
***Please Bring Your Glass Milk Jars Back- We are totally OUT! Thanks so much!***
Maureen's Parmesan-Herb Sourdough Loaves
Maureen's Classic High Altitude Wheat Sourdough Loaves
Raw Goat Milk from Helen with Sybille Creek Farm
Raw Cow Milk from Julie Smith (my awesome neighbor, who has 5 lovely Jersey Cows
AND really needs her glass jars back, please bring them on Friday!!!!)
Free Range Eggs from Taste of the Wind/Sybille Creek Farm
Grill Bundles from Taste of the Wind and Sybille Creek Farm
Beef Snacks- We are almost out of stock on these and won't have fresh inventory until 2024, so make sure to come grab some before we run out!
***Please Bring Your Glass Milk Jars Back- We are totally OUT! Thanks so much!***
As always
you can reserve any of these products by replying to this email
, and I will hold them for you so they don't sell before you can make it to our booth!
---
Can't wait to see ya Friday!
Happy Fall!!!
-
BJ
and the Taste of the Wind Crew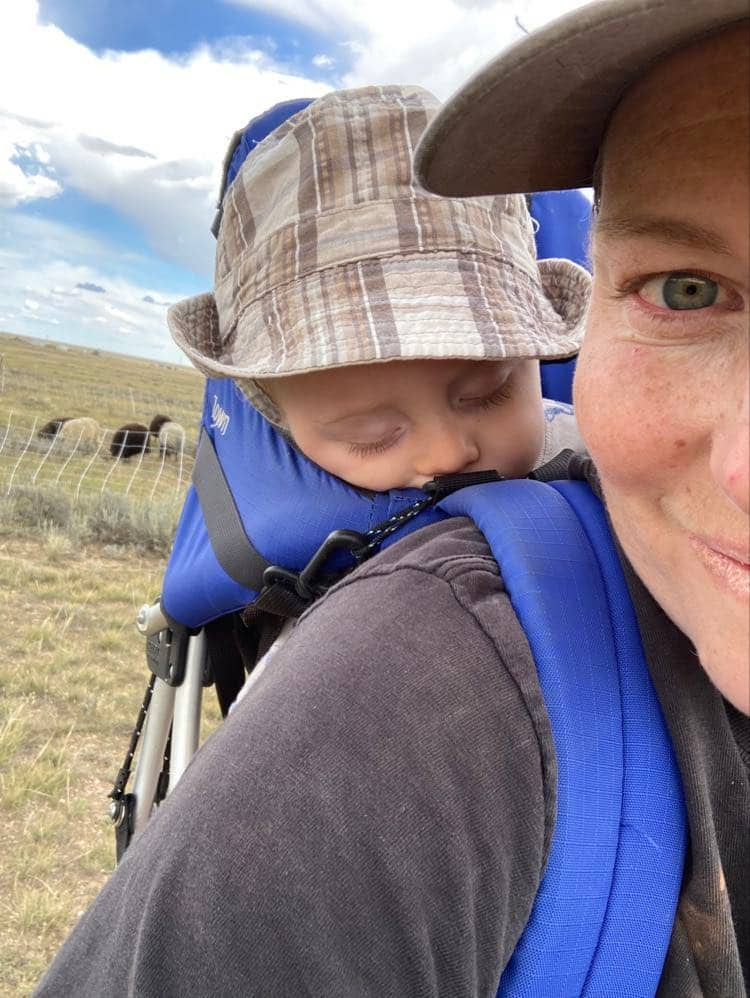 ​